Couples Counseling:
I understand you want to use your insurance.
Unfortunately, insurance companies do not consider marriage to be a health issue.
They do not define marriage/couples therapy as medically necessary, therefore a claim cannot be filed this way.
I have spoken with four major insurance companies and all have stated the above.
I know there are clinicians who will write things up in a way where it would be covered.
Nevertheless, it is fraudulent to write "marriage counseling as medically warranted" for reimbursement.
Thus, I will not bill insurers for relationship counseling sessions.
For Individual Therapy:
Depending on your current health insurance provider or employee benefit plan, it is possible for out-of-network services to be covered in full or in part. Please contact your provider to verify how your plan compensates you for psychotherapy services.
I would recommend asking these questions to your insurance provider to help determine your out-of-network benefits:
Does my health insurance plan include mental health benefits?

Does my plan cover out-of-network services?

Do I have a deductible? If so, what is it and have I met it yet?

If I have a copay for therapy, how much is it?

Does my plan limit how many sessions per calendar year I can have? If so, what is the limit?

Do I need written approval from my primary care physician in order for services to be covered?
Payment
I accept Visa, American Express, Mastercard and Discover as forms of payment. If you have a flexible spending account (FSA) or health savings account (HSA) those can be used to pay for therapy! I do require that a valid credit card be kept on file for all clients.
Cancellation Policy
If you are unable to attend a session, please make sure you cancel at least 24 hours beforehand otherwise, you will be charged for the full rate of the session.
Any Other Questions?
Please contact me for any additional questions you may have at 908-989-7484 or nadyne@busichiocounseling.com. I look forward to hearing from you!
Why I Don't Take Insurance
I know for many the idea of affording therapy, especially without insurance, can dissuade people.  I do not want that to be the case for you. 
However, first I want to say that the choice to go to therapy is a commitment and a financial investment in yourself and your marriage.  By learning new positive behaviors and becoming more self-aware, you can have a profound impact on your future relationships, your work, your physical health and even your finances.  If you are like most of the clients I have worked with, you have already invested a lot of time into your education, your career, and your home. I believe therapy is an investment in your overall well-being and continued success in life.
I know you may be questioning why anyone would work with an out-of-network provider. However, after years of working with insurance companies, there are a couple of reasons why I no longer work with insurance companies and why people seek a therapist outside of their insurance company.
Client Privacy and Confidentiality
When insurance companies pay for clinical treatment, their employees may audit session plans to determine if the client is eligible for more sessions among a variety of other reasons. They are also allowed to request your records. They can request your entire record, copies of notes, or a summary. Since they are paying for treatment, they can request as little or as much as they want. This means that one of their employees will be reading what we spoke about in session. This is not ok with me. I believe you have the right to confidentiality of your medical records.
Furthermore, insurance companies work on a medical model which means they require a diagnosis to establish that you have a "medical necessity" to seek services in order to pay providers. To justify that you have a "medical necessity" I would have to assign you a diagnosis to be reimbursed for our work together when there may not be one that really fits what you're going through.  
Potential Negative Consequences for You
This diagnosis will go on your permanent medical record and may impact you when applying for life and medical insurance coverage, or possibly limiting future employment opportunities, or become problematic should you decide to dissolve your marriage and go through divorce proceedings. 
When insurance companies are paying for your treatment, they are now able to determine what type of treatment you can receive and for how long.  This could put the therapist in direct conflict with the insurance company should the insurance company deem the treatment as not "medically necessary".  It could also cause an ethical concern for the therapist should the insurance company only cover certain treatment modalities that the therapist must follow.  This could lower your quality of care.
I want my clients to be able to determine the frequency, length and type of treatment they receive.  Also, by private pay, my clients are able to receive the highest degree of privacy and control of their medical records allowed by New Jersey state law.
I believe that in our very busy lives where we tend to put ourselves on the back burner, making our own self-care a priority is one of the most important investments we can make.
YOUR RIGHTS AND PROTECTIONS AGAINST SURPRISE MEDICAL BILLS
(OMB Control Number: 0938-1401)
When you get emergency care or get treated by an out-of-network provider at an in-network hospital or ambulatory surgical center, you are protected from surprise billing or balance billing.
What is "balance billing" (sometimes called "surprise billing")?
When you see a doctor or other health care provider, you may owe certain out-of-pocket costs, such as a copayment, coinsurance, and/or a deductible. You may have other costs or have to pay the entire bill if you see a provider or visit a health care facility that isn't in your health plan's network.
"Out-of-network" describes providers and facilities that haven't signed a contract with your health plan. Out-of-network providers may be permitted to bill you for the difference between what your plan agreed to pay and the full amount charged for a service. This is called "balance billing." This amount is likely more than in-network costs for the same service and might not count toward your annual out-of-pocket limit.
"Surprise billing" is an unexpected balance bill. This can happen when you can't control who is involved in your care – like when you have an emergency or when you schedule a visit at an in-network facility but are unexpectedly treated by an out-of-network provider.
You are protected from balance billing for:
Emergency services
If you have an emergency medical condition and get emergency services from an out-of-network provider or facility, the most the provider or facility may bill you is your plan's in-network cost-sharing amount (such as copayments and coinsurance). You can't be balance billed for these emergency services. This includes services you may get after you're in stable condition unless you give written consent and give up your protections not to be balanced billed for these post-stabilization services.
Certain services at an in-network hospital or ambulatory surgical center
When you get services from an in-network hospital or ambulatory surgical center, certain providers there may be out-of-network. In these cases, the most those providers may bill you is your plan's in-network cost-sharing amount. This applies to emergency medicine, anesthesia, pathology, radiology, laboratory, neonatology, assistant surgeon, hospitalist, or intensivist services. These providers can't balance bill you and may not ask you to give up your protections not to be balance billed.
If you get other services at these in-network facilities, out-of-network providers can't balance bill you unless you give written consent and give up your protections.
You're never required to give up your protection from balance billing. You also aren't required to get care out-of-network. You can choose a provider or facility in your plan's network.
When balance billing isn't allowed, you also have the following protections:
You are only responsible for paying your share of the cost (like the copayments, coinsurance, and deductibles that you would pay if the provider or facility was in-network). Your health plan will pay out-of-network providers and facilities directly.
Your health plan generally must:

Cover emergency services without requiring you to get approval for services in advance (prior authorization).
Cover emergency services by out-of-network providers.
Base what you owe the provider or facility (cost-sharing) on what it would pay an in-network provider or facility and show that amount in your explanation of benefits.
Count any amount you pay for emergency services or out-of-network services toward your deductible and out-of-pocket limit.
If you believe you've been wrongly billed, you may contact:
The U.S. Centers for Medicare & Medicaid Services (CMS) at 1-800-MEDICARE (1-800-633-4227) or visit https://www.cms.gov/nosurprises for more information about your rights under federal law.
If you believe you've been wrongly billed, contact the New Jersey Department of Banking and Insurance at (800) 446-7467
Visit for Provider Independent Dispute Resolution Process for more information about your rights under New Jersey law.
Visit https://www.cms.gov/files/document/model-disclosure-notice-patient-protections-against-surprise-billing-providers-facilities-health.pdf for more information about your rights under Federal law.
Good Faith Estimate Notice
You have the right to receive a "Good Faith Estimate" explaining how much your medical and mental health care will cost.
Under the law, health care providers need to give patients who don't have insurance or who are not using insurance an estimate of the expected charges for medical services, including psychotherapy services.
You have the right to receive a Good Faith Estimate for the total expected cost of any non-emergency healthcare services, including psychotherapy services.
You can ask your health care provider, and any other provider you choose, for a Good Faith Estimate before you schedule a service.
If you receive a bill that is at least $400 more than your Good Faith Estimate, you can dispute the bill. Make sure to save a copy or picture of your Good Faith Estimate.
For questions or more information about your right to a Good Faith Estimate, visit www.cms.gov/nosurprises.
Disclaimer: The information on this page is intended to be educational and does not replace discussing your specific insurance benefits with your insurance provider.
*This legislation is still being interpreted involving mental health professionals and the above statement is in effort to provide what is currently believed to be important and required to share with both prospective and current clients. This page may be updated as more information evolves involving this new statute.
If you live in New Jersey and are interested in working together you can book your 20-minute complimentary consult call to learn more about my services and to ask any further questions you may have.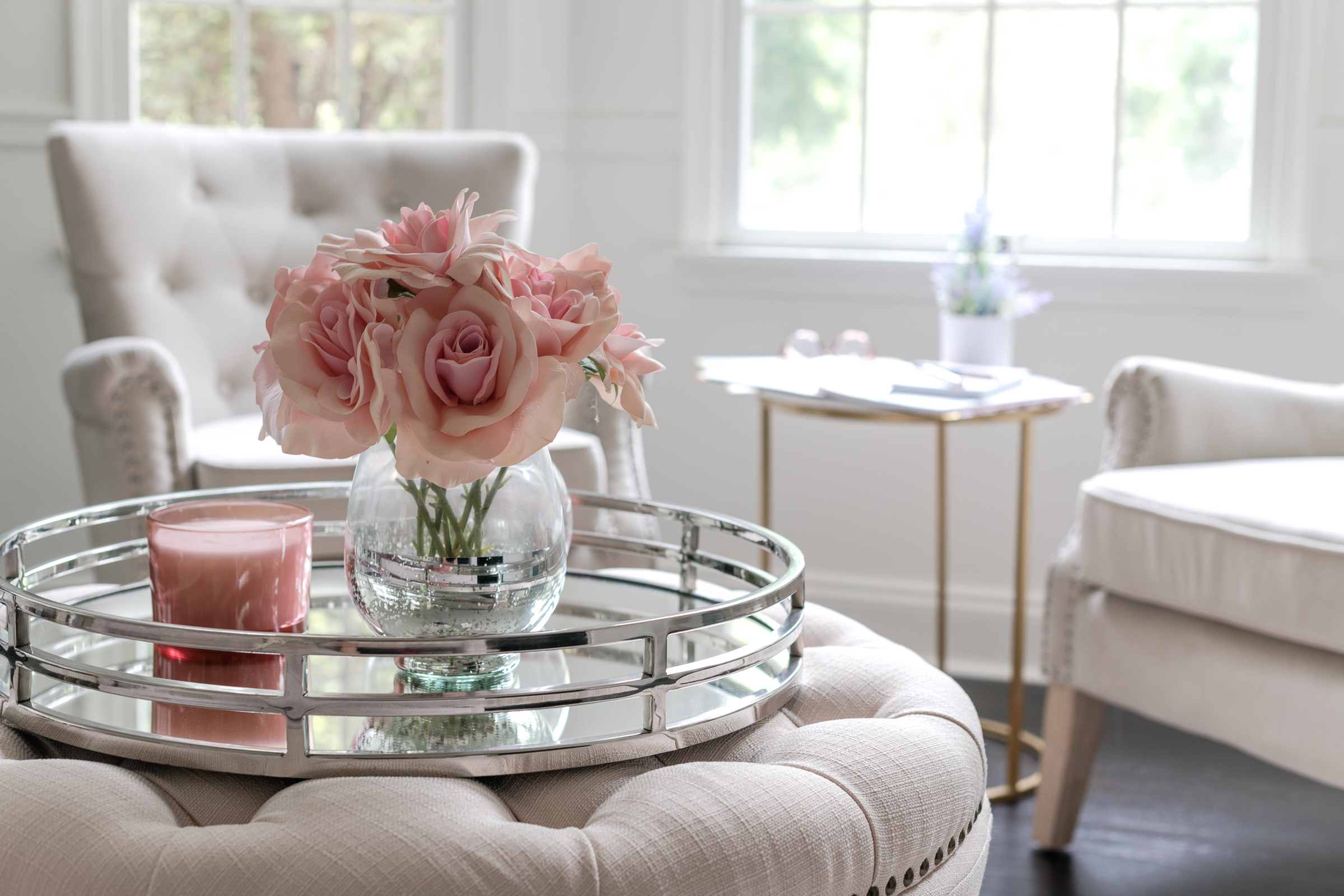 You don't have to do this alone. It's time to get you on track to living a life you love.
Let's jump on a quick complimentary consult to see how we might work together.