Invest in yourself, your relationships and your future
You and your relationship are worth it
I completely understand that therapy is an investment of time, money and emotional energy. I also know how painful it can be to be disconnected from your partner.
By carefully limiting the number of clients I choose to work with at any given time, it allows me to serve you best. In addition to our sessions, there is much more work I do behind the scenes to prepare for our time together to better serve you such as video review, case consultation, assessment review, and case conceptualization. 
When you enter into therapy with me I am committed to you. I ask you be equally invested.
I do not accept health insurance.
I choose to work with you the person and not for insurance companies.
I believe that the most effective care includes tailoring each treatment plan to meet the unique needs of the individual – not meet the rigid guidelines of the insurance company.
As such, I am not paneled with any insurance carriers. However, If your insurance covers 'out-of-network providers' (typically PPO insurance plans) they may reimburse you for part of my fee, you may contact them to determine what the reimbursement rates on your plan are.
I would recommend asking these questions to your insurance provider to help determine your out-of-network benefits:
Does my health insurance plan include mental health benefits?

Does my health insurance plan include telehealth for mental health?

Does my plan cover out-of-network services?

Do I have a deductible? If so, what is it and have I met it yet?

If I have a copay for therapy, how much is it?

Does my plan limit how many sessions per calendar year I can have? If so, what is the limit?

Do I need written approval from my primary care physician in order for services to be covered?
I am happy to provide you with proof of service (Superbill) so you may recover some of your costs. Keep in mind, there are many reasons an insurance company may not reimburse for sessions that you have paid for. This may be because you do not have a diagnosis, or the diagnosis you do have is not covered. It may also be because they do not reimburse for out of network providers, or for telehealth. Reimbursement should be viewed as a bonus, not a financial necessity in order to participate in therapy.
If you want an easier way to get reimbursed (beyond downloading your superbill from your portal and manually sending it to your insurer), some of my clients also use Reimbursify which allows you to take an image/screenshot of the superbill and file the claim and follow up with it for you. They charge around $1 per claim as far as I understand it.
Additionally, you can explore this free, HIPAA-compliant tool from Nirvana Health to help you understand your likely reimbursement rates and any deductible you have to hit.
Payment & Cancellation Policy
Payment
Payment for services is due the day services are provided. I do require that a valid credit card be kept on file for all clients. Your credit card on file will be billed the morning of you scheduled session.
I accept Cash, Check, Visa, American Express, and Mastercard as forms of payment. If you have a flexible spending account (FSA) or health savings account (HSA) those can be used to pay for therapy, however I require a backup credit card on file to cover any unpaid balances.
Cancellation Policy
I reserve your appointment time just for you. If you are unable to attend a session, please make sure you cancel at least 24 hours beforehand otherwise, you will be charged for the full rate of the session. In the event of an unavoidable conflict or emergency we may be able to make other arrangements to avoid the cancelation fee.
Any Other Questions?
Please contact me for any additional questions you may have at 908-989-7484 or nadyne@busichiocounseling.com. I look forward to hearing from you.
Good Faith Estimate Notice
Under Section 2799B-6 of the Public Health Service Act, health care providers and health care facilities are required to inform individuals who are not enrolled in a plan or coverage or a Federal health care program, or not seeking to file a claim with their plan or coverage both orally and in writing of their ability, upon request or at the time of scheduling health care items and services, to receive a "Good Faith Estimate" of expected charges.

You have the right to receive a "Good Faith Estimate" explaining how much your medical care will cost. Under the law, health care providers need to give patients who don't have insurance or who are not using insurance an estimate of the bill for medical items and services.You have the right to receive a Good Faith Estimate for the total expected cost of any non-emergency items or services. This includes related costs like medical tests, prescription drugs, equipment, and hospital fees.Make sure your health care provider gives you a Good Faith Estimate in writing at least 1 business day before your medical service or item. You can also ask your health care provider, and any other provider you choose, for a Good Faith Estimate before you schedule an item or service.If you receive a bill that is at least $400 more than your Good Faith Estimate, you can dispute the bill.Make sure to save a copy or picture of your Good Faith Estimate.  For questions or more information about your right to a Good Faith Estimate, visit www.cms.gov/nosurprises.
Disclaimer: The information on this page is intended to be educational and does not replace discussing your specific insurance benefits with your insurance provider.
*This legislation is still being interpreted involving mental health professionals and the above statement is in effort to provide what is currently believed to be important and required to share with both prospective and current clients. This page may be updated as more information evolves involving this new statute.
If you live in New Jersey and are interested in working together you can book your 20-minute complimentary consult call to learn more about my services and to ask any further questions you may have.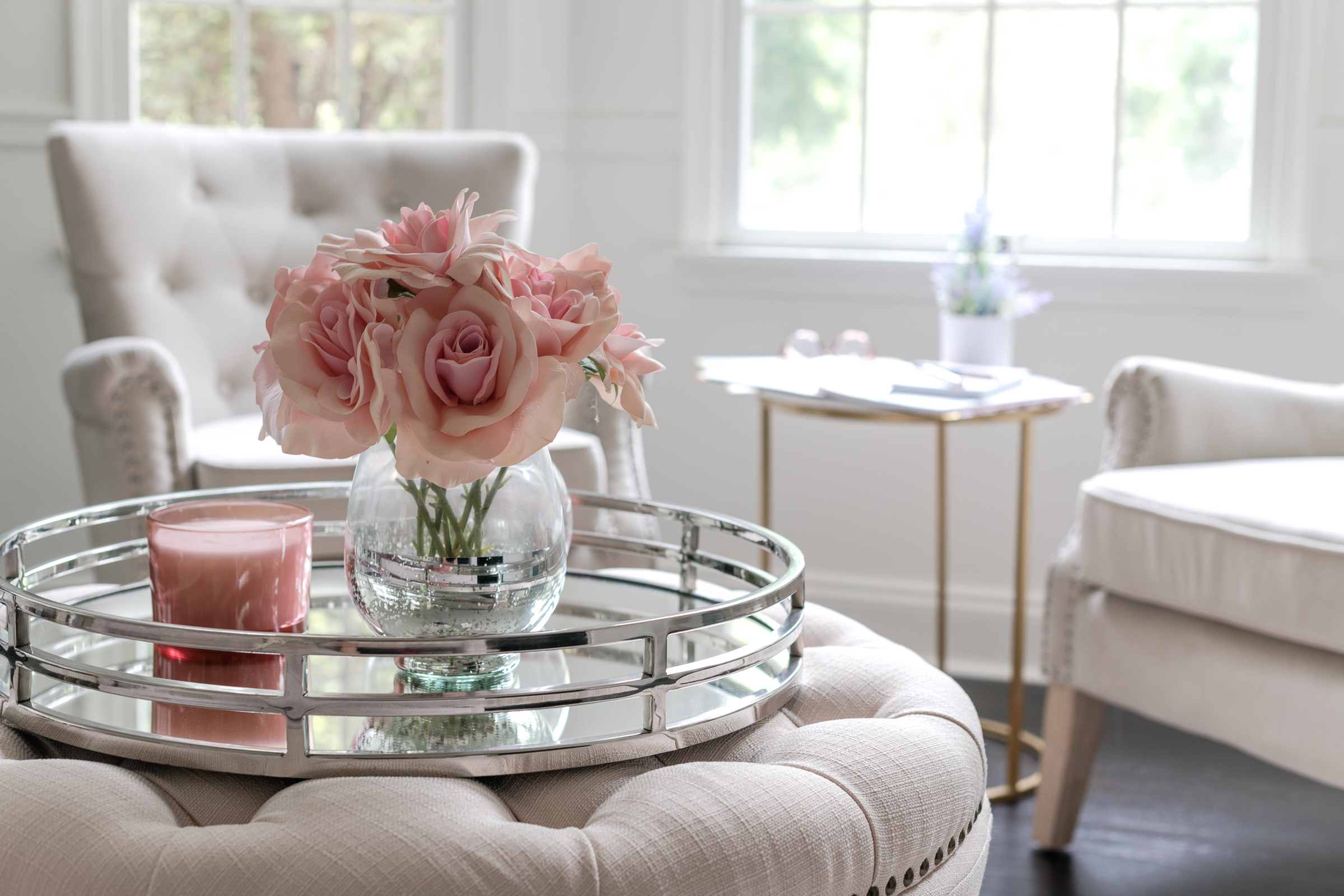 You don't have to do this alone. It's time to get you on track to living a life you love.
Reach out and let's start creating the relationship you desire!