You probably can't wait to head straight to the list of date ideas, but let's start this post off with a True-or-False statement first:
Only couples who share the same ideas of "fun" can have a happy marriage.
What do you think? Is that statement true or false?
Well, it definitely is FALSE! 
Of course, it would be great to have a life partner who enjoys the same activities and hobbies as you do, but it doesn't have to be that way for every couple.
So relax. There's no need to worry about having a failed relationship just because your idea of fun is going hiking but your mate's idea of a great day is simply lounging on the beach and getting a tan.
According to Dr. John Gottman, what matters is that you find all the ways you can play together and support each other in your separate adventures. And it may not seem like a huge deal in marriage (shouldn't paying off bills be top priority?), but fun & play should not be dismissed as an insignificant element in your relationship.
In fact, finding ways to create playfulness in your relationship can be one of the keys to a satisfying and enduring connection with your partner! 
University of Denver psychology professor and co-director of the Center for Marital and Family Studies Howard Markman  agrees with this too. He says, "The correlation between fun and marital happiness is high and significant. The more you invest in fun and friendship and being there for your partner, the happier the relationship will get over time."
Unfortunately, research indicates that this essential element is often the first thing to go in a relationship and the last thing to get done on most couples' To-Do lists. 
How can you avoid that pitfall and, even with all the stresses and obligations of everyday life, weave playfulness and friendship into your day to day life? 
Start off with these foundational questions. Ask each other:
What does play/adventure mean to you?

What's the most fun you've had playing in the last few years?

How do you think we could have more fun?

What are you looking forward to or most excited about right now?

What one-day adventure could you imagine us having together?
Running out of fun stuff to do with your significant other? Here are some date ideas you might consider to add a sprinkle (or more) of happiness into your marriage!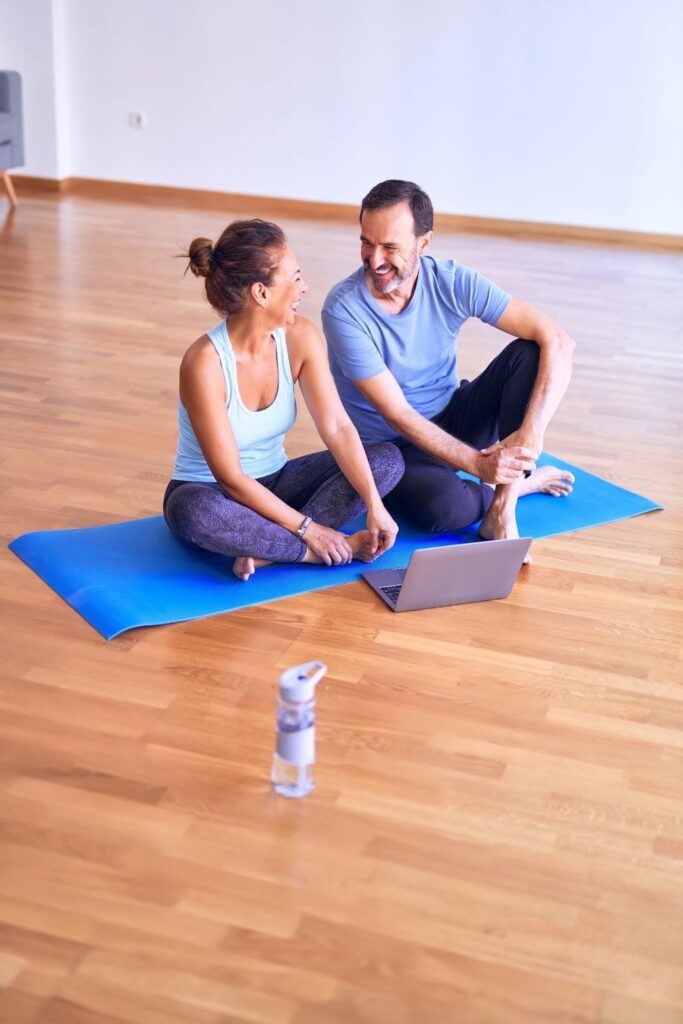 1. Take a Yoga Class
Is fitness your kind of jam? Why don't you try booking some yoga classes together? Yoga can offer an opportunity for both relaxation and physical exercise.
2. Spa Day
What can be more romantic than chilling out together? It's also a great way to relieve yourselves of stress after a long week of hustling. 
3. Wine Tasting
This one's for the books! Plus it makes a romantic prelude to some steamy, quality time right after. 
4. Amusement Park
Love going on rides and feeling like kids again? Why don't you head to the nearest amusement park and enjoy some fun time together?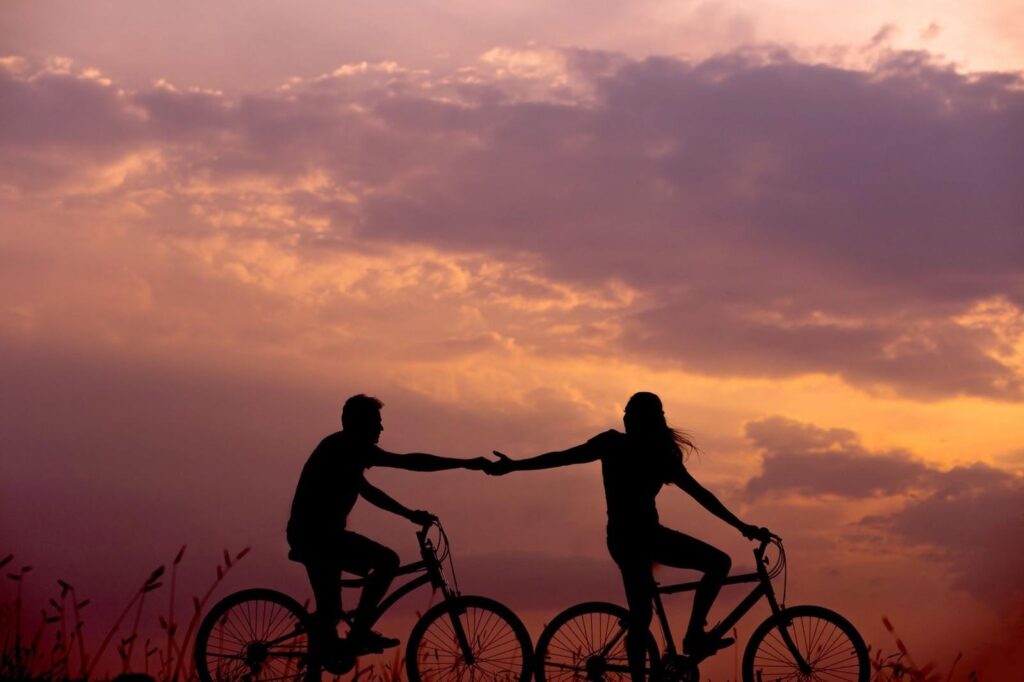 5. Bike ride
Nothing beats going out for fresh air and exercise. So if you're looking for a budget-friendly date idea, here's something you can consider. 
6. Pick your own farm
Chances are that there is a farm not too far from you that offers the opportunity to pick your own fruits or vegetables! That's the perfect excuse for a date, and then you can follow it up by getting creative together as you find ways to enjoy your fresh-from-the-farm produce!
7. Take a cooking class
If there's one thing that almost every couple out there enjoys, it would be this! If you haven't tried taking a cooking class yet, why don't you try signing up for one?
8. Cook a meal together at home
Cooking class not an option? You can always cook at home instead! Great for some bonding moments together! Search the web for some unusual recipes or an exciting new flavor profile to explore together!
9. Go Camping
Spending the night under the stars is always a romantic idea, so why not consider going camping?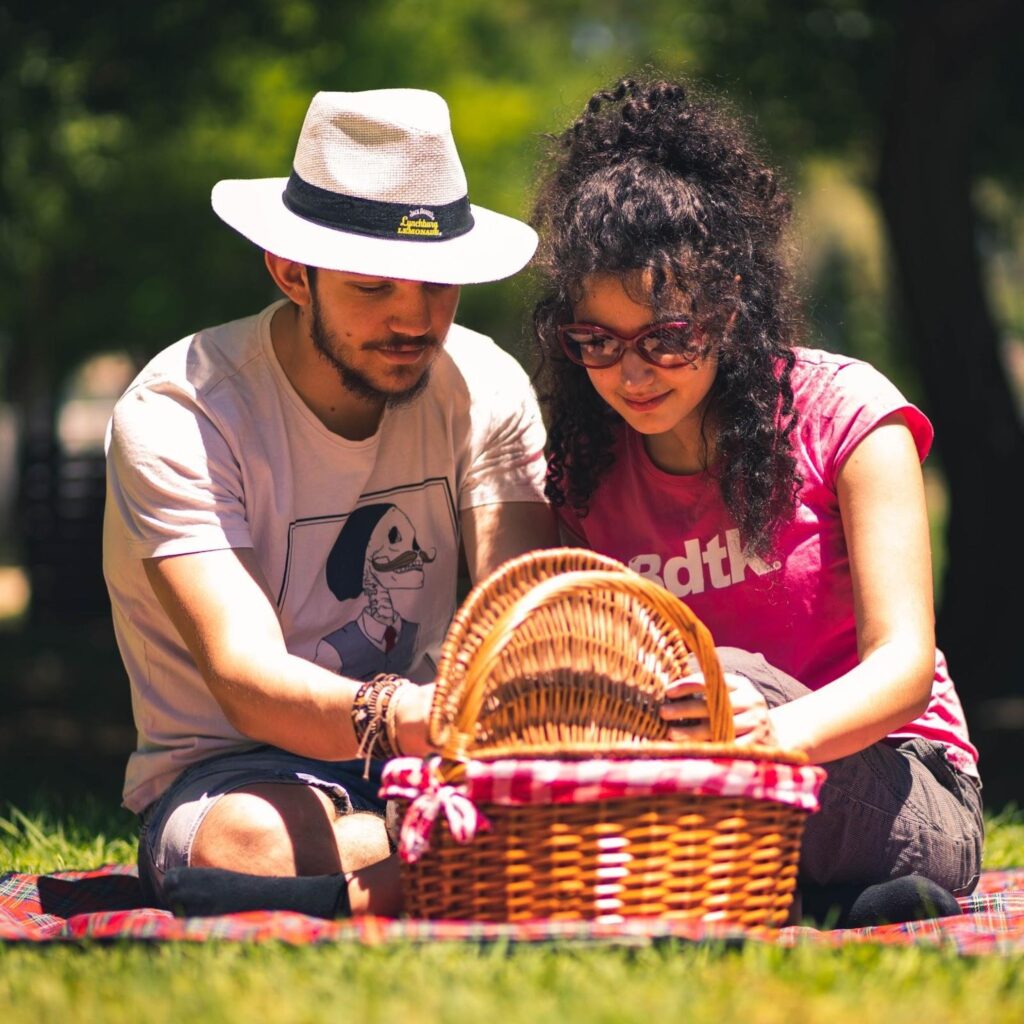 10. Go on a Picnic
Who says picnics are old-fashioned? Think of this as an opportunity to get to know your mate even better and improve your communication.
 11. Play a Game
Feeling extra competitive? Here's another fun option you can consider for your date night! 
12. Watch favorite movies from childhood
There's nothing like an old blockbuster to keep the fun going! Or you could watch a movie that holds special memories for both of you. 
13. Make Ice Cream Sundaes
Make your date sweeter. Literally. It's a great way to improve your culinary skills as well!
14. Go to a rock gym and rock climb
Wanna try out something different? Try rock climbing! This one's best for couples who enjoy the outdoors and have a very active lifestyle.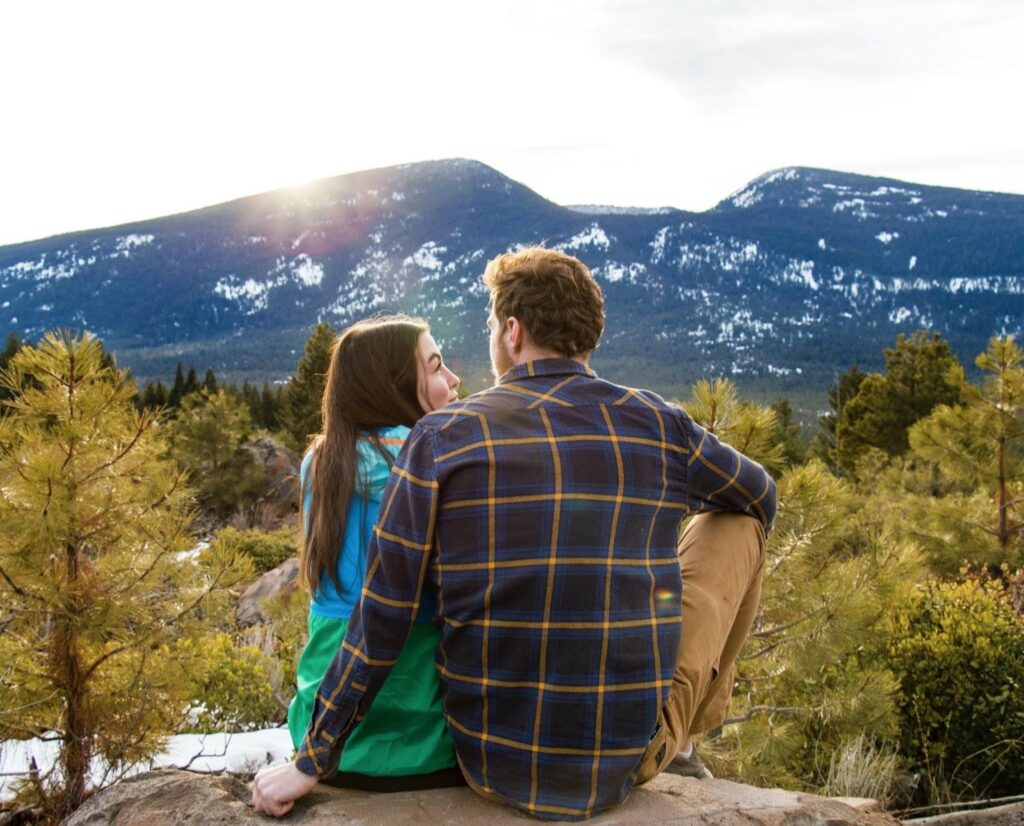 15. Go Hiking
If you're feeling adventurous, why not go hiking? You'll definitely enjoy both the hike and the spectacular view. 
16 Watch the sunrise or sunset
There's something relaxing (and romantic) about watching the sun rise and set together. It's also a great way to start (or end) the day!
17. Give each other a massage
Who says you can't have both fun and romance at the same time? 
18. Put the kids to bed early and have a candlelit dinner
Remember, this is your "us" time. Try not to think about the kids for now and just focus on each other instead.
 19. Karaoke
Enjoy singing? Try a karaoke session with your mate! It's gonna be fun!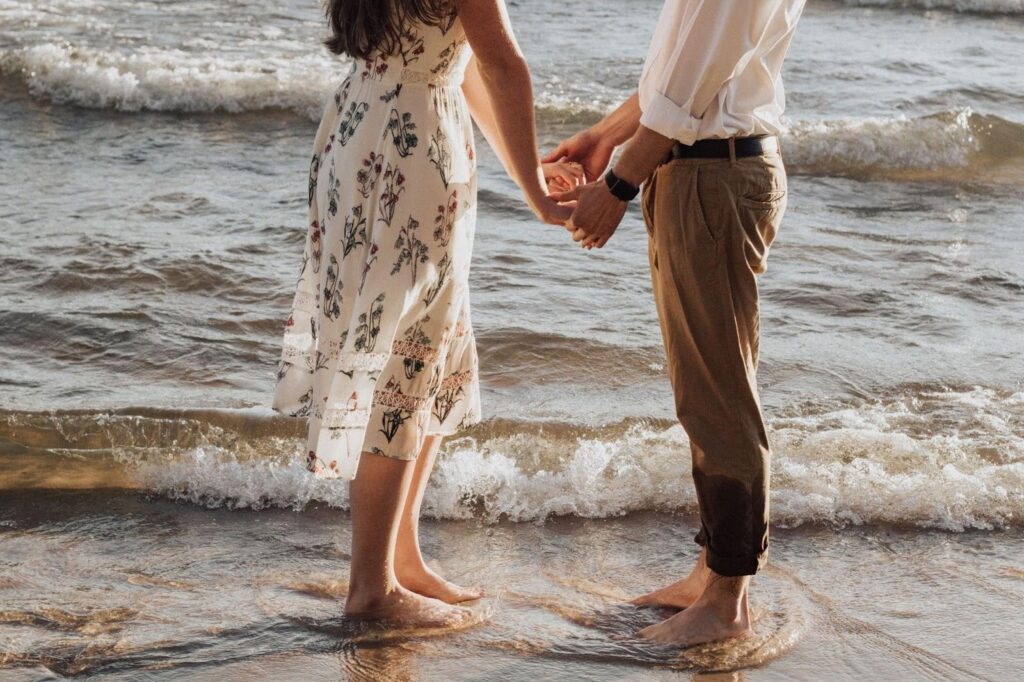 20. Go to the beach
Need to calm your thoughts down? A trip to the beach might just be what you need!
21. Go to the zoo
Taking the time to appreciate the beauty that surrounds you is one of the best ways to de-stress. So if there's a zoo nearby, why don't you try heading there for a quick tour?
22. Play mini golf
Wanna play a sport without having to sweat out? Try golfing instead!
23. Take a dance class
Yet another fun idea if both of you enjoy having an active lifestyle!
24. Check out a local band
Who knows? You might discover a new song you'd both love. 
25. Go to a museum
Think visiting a museum isn't a fun idea for dates? Then try it out yourselves. You just might like it!
We're pretty sure you have a lot more ideas to add to the list. Still, no matter which idea you finally choose for your upcoming date, keep in mind that what matters most is that you both find happiness in what you do. Enjoy your date!